Vue.js - Study Note 3
Views: 193
Wrote on April 14, 2020, 10:43 p.m.
lifecycle hooks
Lifecycle hooks are the defined methods which get executed in a certain stage of the Vue object lifespan. Starting from the initialization, to when it gets destroyed, the object follows different phases of life.
Hooks are a category of function that allows base code to call extension code. This can be useful in situations in which a core developer wants to offer extensibility without exposing their code.

<

div

 

id

=

"app"

>


  {{name}}


</

div

>



const

 

app

 

=

 

new

 

Vue

({


    

el

:

 

'#app'

,


    

data

()

 

{


      

return

 

{


        

name

:

 

"Jack Russell"


      

}


    

},


    

methods

:

{


      

init

:

 

function

(){


        

console

.

log

(

this

.

name

)


      

}


    

},


    

beforeCreate

(){


      

console

.

group

(

"beforeCreate"

);


      

console

.

log

(

this

.

$el

);

 

// undefined


      

console

.

log

(

this

.

name

);

 

// undefined


      

console

.

log

(

this

.

init

);

 

// undefined


    

},


    

created

(){


      

console

.

group

(

"created"

);


      

console

.

log

(

this

.

$el

);

 

// undefined


      

console

.

log

(

this

.

name

);

 

// Jack Russell


      

console

.

log

(

this

.

init

);

 

// ƒ(){console.log(this.name)}


    

},


    

beforeMount

(){


      

console

.

group

(

"beforeMount"

);


      

console

.

log

(

this

.

$el

);

 

// <div id="app">{{name}}</div>


      

console

.

log

(

this

.

name

);

 

// Jack Russell


      

console

.

log

(

this

.

init

);

 

// ƒ(){console.log(this.name)}


    

},


    

mounted

(){


      

console

.

group

(

"mounted"

);


      

console

.

log

(

this

.

$el

);

 

// <div id="app">Jack Russell</div>


      

console

.

log

(

this

.

name

);

 

// Jack Russell


      

console

.

log

(

this

.

init

);

 

// ƒ(){console.log(this.name)}


    

},



    

// In console, input:


    

// > app.name = "Terrier"



    

beforeUpdate

(){


      

console

.

group

(

"beforeUpdate"

);


      

console

.

log

(

"innerHTML"

,


        

document

.

getElementById

(

"app"

).

innerHTML

);


                              

// innerHTML


                              

//  Jack Russell



      

console

.

log

(

this

.

$el

);

 

// <div id="app">Terrier</div>


      

console

.

log

(

this

.

name

);

 

// Terrier


      

console

.

log

(

this

.

init

);

 

// ƒ(){console.log(this.name)}


    

},


    

updated

(){


      

console

.

group

(

"updated"

);


      

console

.

log

(

"innerHTML"

,


        

document

.

getElementById

(

"app"

).

innerHTML

);


                              

// innerHTML


                              

//  Terrier



      

console

.

log

(

this

.

$el

);

 

// <div id="app">Terrier</div>


      

console

.

log

(

this

.

name

);

 

// Terrier


      

console

.

log

(

this

.

init

);

 

// ƒ(){console.log(this.name)}


    

},



    

// In console, input:


    

// > app.$destroy()


    

// Nothing will change on page, DOM keeps


    

// but you won't be able to modify value


    

// only Vue components destroyed


    

// router switch uses "destroy" to kill old one



    

beforeDestroy

(){


      

console

.

group

(

"beforeDestroy"

);


      

console

.

log

(

this

.

$el

);

 

// <div id="app">Terrier</div>


      

console

.

log

(

this

.

name

);

 

// Terrier


      

console

.

log

(

this

.

init

);

 

// ƒ(){console.log(this.name)}


    

},


    

destroyed

(){


      

console

.

group

(

"destroyed"

);


      

console

.

log

(

this

.

$el

);

 

// <div id="app">Terrier</div>


      

console

.

log

(

this

.

name

);

 

// Terrier


      

console

.

log

(

this

.

init

);

 

// ƒ(){console.log(this.name)}


    

}


  

})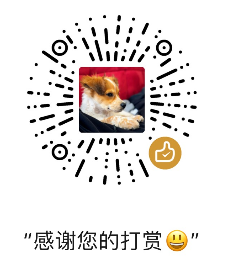 ---